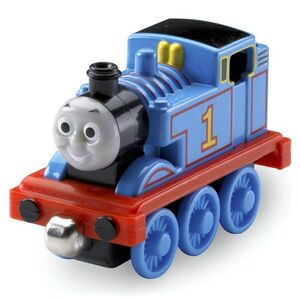 Thomas can be described as a cheeky, fussy little engine. He often gets into scrapes, usually by being over-eager to do things best left to bigger and more sensible engines. But clouds never last long in Thomas' life and he's soon bustling about again, playing his part in the yard and on his very own branch line, of which he is extremely proud.
Ad blocker interference detected!
Wikia is a free-to-use site that makes money from advertising. We have a modified experience for viewers using ad blockers

Wikia is not accessible if you've made further modifications. Remove the custom ad blocker rule(s) and the page will load as expected.