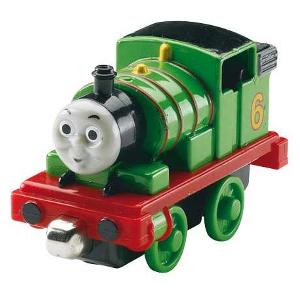 Percy is the junior member of the principal team of engines. He is a happy little chap who's normally quite happy puffing around the yard with no particular desire for adventure in the great world outside. He is always keen to oblige, a fact of which the other engines are apt to take advantage. Occasionally, Percy's respect and admiration for Sir Topham Hatt borders on outright servility.
Ad blocker interference detected!
Wikia is a free-to-use site that makes money from advertising. We have a modified experience for viewers using ad blockers

Wikia is not accessible if you've made further modifications. Remove the custom ad blocker rule(s) and the page will load as expected.