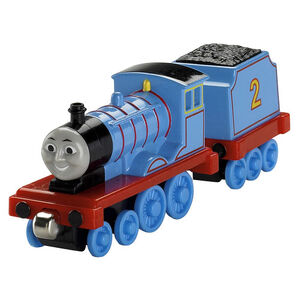 Edward is an older engine, but the most important thing about him is that he's kind; kind to small engines who get into difficulties; kind to big engines even when they're rude or impatient; kind to trucks and coaches which he almost never bumps. When the other engines misbehave, it's Edward that Sir Topham Hatt turns to, to calm everyone down and restore order. Edward sometimes gets puffed, but never very cross.
Ad blocker interference detected!
Wikia is a free-to-use site that makes money from advertising. We have a modified experience for viewers using ad blockers

Wikia is not accessible if you've made further modifications. Remove the custom ad blocker rule(s) and the page will load as expected.